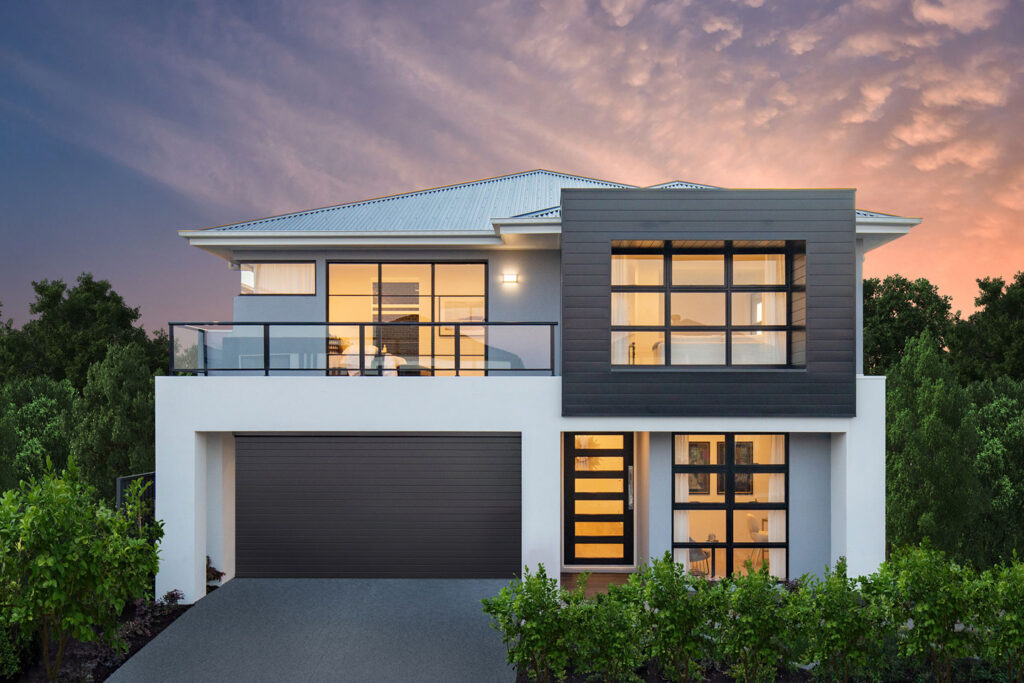 Becoming self-employed and being your own boss is something that more people are transitioning into. Whilst there are many benefits to doing so, when it comes to applying for a home loan, many people find themselves up against the financial stigma that makes it harder to build your dream home.
This was the main issue that our client Glenn faced, whilst looking to build his dream home in The Gables, Box Hill.
During COVID, Glenn bought into a franchise, and started his self-employment journey, where he was able to double the revenue and overall value of the business.
Whilst Glenn was financially stable, he found that when looking to buy his dream home, the banks and brokers wouldn't consider his home loan application due to his current work status.
"Since I hadn't been with the business for at least two years, it was very difficult to be considered for construction funding or a mortgage loan," Glenn says.
That was until he spoke to the mortgage experts at MyChoice Home Loans and started the process with John Berghella and Brendan Hawe.
"MOJO Homes had this package going, where if you built with them and secured the construction loan with MyChoice Home Loans, you qualified for up to $12,000 of interest costs paid for whilst you're building.
"I mean, who else is offering that? No one! It's just too good of an offer to ignore."
On top of the MyChoice Pays interest saver offer, Glenn was pleased he was able to be heard and understood. Our home loan specialists are committed to providing reassurance and certainty, no matter your working situation.
"I wouldn't have been able to settle my land if it wasn't for John. There is no one else who comes to mind that could've helped make this experience run smoother."
At MyChoice Home Loans, we understand every journey is different, and from securing your first home build to refinancing the future, there's a product out there to suit you and your personal situation. Our expert team will work with you to understand your situation, no matter how unique, and help you get the solution that you desire.
To find out more, get in touch with our mortgage consultants today for all your home loan needs.